In case you didn't know, this is my son, Justin, and daughter-in-law, Madison's dog, Sylvia.
She is the funniest little dog, very sweet and super smart and a real cuddler.
Syl is part schnauzer and poodle which makes her a schnoodle.
Last night we had a sleepover and she was as good as gold.
This morning when I went to snap some pics of this new
pom pom pillow from HomeGoods, I popped her up on the sofa and she
acted just like a Hollywood dog. She held the pose and looked at me
for about ten minutes! Anyway, this is about decorating with white
and in the summer time its so refreshing to add even a little more white
into your home. The easiest way is to use toss pillows.
I spotted these whimsical and huge white pillows that had big
poms at a HomeGoods trip yesterday. Their pillow department is
looking better than ever, with all kinds of things to choose from.
The key to decorating with white is to use a few different textures so it becomes interesting.
Adding a white fur toss over a white cotton duck ottoman and then pairing a fluffy white oversized pom pillow gives this space a decorator look. You don't need a lot to make a noticeable change in a room, and switching out pillows are awesome for getting a fresh new look. Oversized pillows add drama, but they won't look right on smaller scale furnishings. So save them for beds or big sofas. Use a faux fur toss all year long when mixed with white and pale colors. Suddenly fur doesn't only apply to winter decor. Its a luxe look that is affordable and fun.
Plop all of your whites onto a seagrass or jute rug and you have a
summery mix with lots of texture. Use some of HomeGoods natural
baskets to hold magazines or as an ottoman tray or in your bookshelves
to repeat the natural and white look that spells summer.
After I finished my photo shoot and was loading the pics onto the computer
I heard a repetitive noise coming from the living room....well Syl
had chewed off about 4 pom-poms by the time I got to her!
Its a good thing she is so cute.
Look at this old picture...well its not that old
but it was taken at the party we had for Justin's engagement to Madison.
Left to right: Taylor (Madison's little sister), Colin, Madison and me.
Well a lot has happened since that party, especially for Taylor.
I haven't seen her since she was at Justin and Madison's wedding last October.
It was about two months later that she got sick and had to get a heart pump installed.
Many of you know
that Taylor is waiting for a heart transplant.
So many of you offered your support to Taylor
at her time of need, and we are all so grateful for the kindnesses shown to her.
Madison did an update on her status at the fundraising site that you can
Last week Tay came to our house for a visit and it was great to see her!
She looked like her old self, with her pretty face and smile and fun personality.
She is feeling so much better these days...and that is a blessing.
So keep her in your thoughts and prayers as she is in waiting mode for a new heart.
In the meantime I am obsessing on this outdoor courtyard and garden area.
One thing leads to another, and the new furniture and the arbor have me reworking a few things,
A little garden sketch puts it all in perspective. I stitched up a few Sunbrella cabana striped pillows
in black and white and just dropped them off at my embroidery guy so he can monogram them.
I also made some headway on finding a decent french door that will lead
outside to the courtyard....I will share that next time.
Lets just say they were inspired by real French doors.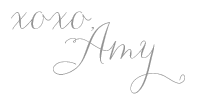 Note: This post is partially sponsored by HomeGoods as part of my participation in their Pinterest Design Board, Happy by Design.