The past two weeks have been a bit of a summer blur. I am enjoying my summer this year like I can't remember when! Leaving the confines of retail has been so rewarding. So much is going on with regular life and other creative pursuits for me. A few weeks ago we visited my parents on Martha'sVineyard for almost a week, and have had a few day trips here and there. That with finishing the numbers for our taxes to drop off to our tax guy have left little time for updating the blog. Lots of fun and lots of work with a clear plan on getting our house a bit more organized has me energized for the month of August! So with the revitalization of our family summer down time, I am ready!
Yesterday my sister Ellen said to me, "you haven't blogged in a long time you know".....
so here we are. I am blogging about this great wooden bench that must have lived its previous life in someones workshop or summer cottage. At one point it got a fresh coat of green paint, without benefit of primer, which led to this lovely peeled off finish. I will put a coat of Annie Sloan wax on it to preserve the finish and to give it a soft luster. You may recall that I recently bought a long bench from HomeGoods and put it in front of the sofa instead of our coffee table and it functioned so well!
The narrow size and wooden top held lots of books and magazines along with a coffee cup or glass of wine, leaving plenty of space to maneuver around the narrow room. Last weekend I visited the old mill in Norwood, MA that is now an antique cooperative, called Winsmith Mill. What a fabulous place! I bought more than a few things, my favorite was this old wooden bench. The green color was right up my color palette, sending the HomeGoods bench back to the front hallway where I first placed it. Benches are just so versatile in home decorating.
I am just head over heels about this finish.
And a shout out to my Dad, a budding stylist....he placed these two
HomeGoods pillows side by side on the center of the sofa~they looked
so great! I tend to arrange my sofa pillows from end corners to the middle.
Loving these pillow colors with the bench too, very summery.
Blues and greens against the white and gray is very refreshing.
I also found another old blue bottle for my collection at the Winsmith Mill,
along with an alabaster lamp, old wicker baskets and small vintage alarm clocks.
The bench came from the Vintage Peacock, a place that has 29 vendors just
in that one area. I never made it to the rest of the Mill, but I plan to return soon.
Here are the remains of last night's impromptu dinner party as my dad had come off the island for his annual physical. Since he was in town for the night I invited Justin and bride Madison over and they brought along little sister Taylor and of course Sylvia, (my most favorite little schnoodle in the world)~two delightful extras! Taylor is looking and feeling great as she waits for her heart. I know many of my readers are following her story, and when there is an update I will let you know. For now its living life and being in the moment, always a good place to be, don't you agree?
My growing collection of old silver baby cups were filled with snippets of the flowering mint from our garden and placed in front of each place setting. What a great time we all had around the dinner table. We took a group selfie with Colin's fancy iPhone with remote setting. We were being a bit goofy, but it made for natural smiles.
And right behind me is the window that will be gone soon, as the French Door is in the works!!
Our fun and funny family selfie at the end of the evening.
On the menu were gigantic steaks that I cooked on the grill, roasted red potatoes
with vidalia onions and garlic, steamed broccoli, a garden fresh salad with my own tomatoes, and grilled fresh pineapple slices, which I had never done and were outstanding!
Organic lemonade, red and white wine and a few growlers rounded out the
drinks for this hot summer fete.
Tonight I have sister Ellen and Mike coming for dinner to discuss the nuts and bolts
of installing the French Door. Mike is a contractor and is going to put it in
with Mr. Maison Decor and Colin.
Let the table setting begin again!
Tonight it will be pork tenderloin....have to think about the sides.
And last but not least in the goings on around here is this resurrected home office space.
It will be a studio/workshop where I can have all my supplies in one space.
The Marie Antoinette Linen Press will be coming up here (its still outside under a tarp in the yard), along with a big metal table and a room size seagrass rug. Sometimes it seems all we do is move furniture around here. We wonder what the neighbors say as they see us pulling more furniture out of hubby's truck. Colin and I lifted that monster china cabinet up the stairs and down the hall and put it in my new space. I was shocked I still had the strength to do such heavy lifting, which just goes to show that its mind over matter when you want to get something accomplished. The big black dresser is leaving, as is a pair of matching night stands.
For sale: Thomasville dresser and nightstands.
The first hundred bucks takes it. (Pick up only of course!)
Any local takers? if so, shoot me an email at amymaisondecor@gmail.com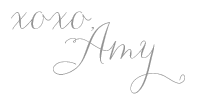 Note: This post is sponsored in part by HomeGoods as part of my participation in their Pinterest Designer Board, Happy by Design. Stop by and like some of my posts! I would love to see you there!