These golden beauties catch my eye at antique shops and fairs.
They bear a soft golden patina, not a harsh in your face kind of gold.
It is called Florentine, and it is usually made in Italy and stamped
on the back of the piece. I have one piece that was made in Japan
and its not nearly as nice as the Italian made items.
This set of Florentine bookends was gifted to me at my last day of closing the shop by Julia, my right hand gal. She was with me when I spotted them in an antique shop, but I had picked out too many other items and so I left them behind. What a surprise it was when she handed me these all wrapped up along with a lovely card on our last day at the shop. Now they will have a special meaning.
Trays are the most common things you will find in the Florentine style. I have had quite a few in my day and sold most of them on my online shop. The pink and gold is my favorite and I love this small decoupaged plaque that I bought online from a Facebook friend, Stacy. It is one of my favorite Florentine pieces, and it hangs in my pink and gold bathroom.
So this little Florentine collection has started to become a bit of an obsession. I found the 6 drawer jewelry chest on my trip to California's Central Cost last month. I found a few more pieces at Brimfield Antiques Fair and if you are looking, you will be certain to find them in most any antique shop. Its a nod to the Renaissance style, and its a bit of old glamour that I just can't resist.
Moving on~I have been mad about creating an outdoor space since I have retired from shopkeeper's life. It will include a French door for easier access to this little space behind our home.
I worked my butt off all day digging in the earth and moving plants and cobblestones.
At the end of the day I decided to reward myself with a little garden party as the courtyard
is really starting to take shape.
Mr. Maison Decor is bringing in a machine tomorrow
to level out the area
underneath the alfresco dining table.
After that we will spread pea gravel as our base.
Any time you set up
for al fresco dining, you need lighting.
I found a large and attractive citronella candle with a chicken wire wrap
and wooden handle at HomeGoods along with a tiered tea light votive stand.
Bugs aren't welcome, but pretty mood lighting is!
So grab your favorite beverage and a pair of glasses and cap
off a long and hard days work of digging in the garden.
This photo is for my mom, a fellow gardener. The one who inspired the passion of gardening inside me. I really love gardening. Its another creative pursuit that was left to the back burner when I opened my first shop three years ago. But now, I am BACK! And this garden has my full attention.
The trellis was assembled by moi, after I spotted it online. I think its terrific and it filled up this
great big empty exterior wall. Today I dug out a climbing rose bush and transplanted it in the hopes it just might make it...it wilted soon after moving, but I have watered it diligently and even used some Rose medicine from the garden center. Some lavender will be in this border, and a few other things need to get moved around. Tomorrow my man promised me we will move the earth!! Woohoo!
I will be back with our progress in short order, hopefully.
Until then, I hope you are enjoying your weekend.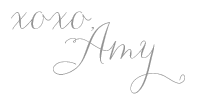 Note: This post was partially sponsored by HomeGoods as part of their Happy By Design Pinterest program. Click here to visit our Designer board to see more tips and tricks for decorating.